Tailor-made trips in Iceland by Midgard
We offer tailor-made adventures. You tell us what you would like to do and we design an itinerary customized around your wants, desires and budget. We will gladly cover the most popular destinations but our expertise lies in our ability to go off-the-beaten path. You will get inside access to hidden places that you will not find in tourist books.
Midgard Adventure is both a tour operator and a travel agency which means we can book everything for you; tours, activities, accommodation and transfers.
Do you know what you are looking for? Contact us if you have it already figured out and we will start preparing your trip immediately. You can either use the form on this page or send us an e-mail to adventure@midgard.is.
Maybe you are not quite sure yet. Take a moment to think of what you would like to experience. What would your dream trip involve? Read on for inspiration…
Inspiration for a tailor-made adventure
Epic hike in the highlands
Do you want to experience the remote highlands during an epic 7-day backpacking hike? You will fill your lung with fresh mountain air while traversing diverse landscape of mountains, glaciers, sand and rivers. You will experience the unique energy and peacefulness of being "in the middle of nowhere" far away from anything that can distract you. You will get the chance to disconnect from day-to-day life and reconnect with yourself and others. During the evenings you will relax and rest sore muscles, enjoy a delicious barbecue (somehow everything tastes better in nature, right?) and share stories with your fellow travelers.
We organize all sorts of hiking trips. It can be with a guide or self-guided if you are an experienced hiker. You decide if you want to carry all your gear or if you want us to arrange logistics. Sleeping can be in tents or mountain huts.
Adrenaline rush
On a multi-activity winter trip in Fjallabak Nature Reserve you will get an adrenaline kick everyday while snowmobiling, kiting or skiing. You will sleep in a very remote mountain hut. If you are looking for luxury this is not for you. This is the real deal! Wood fire heating, no showers and shared toilet. You will experience the real Icelandic "in the mountains" adventure. Having fun in nature Icelandic style with our grown-up toys. Evening are spent sharing stories and barbecuing. Good weather is not guaranteed but adventure sure is. Does that sound like something for you?
Endurance expedition
Maybe you want more of a challenge and are interested in going on an endurance expedition in the breath-taking area of the highlands. You will test you physical endurance, stamina and you will need to adjust to Iceland´s ever changing weather.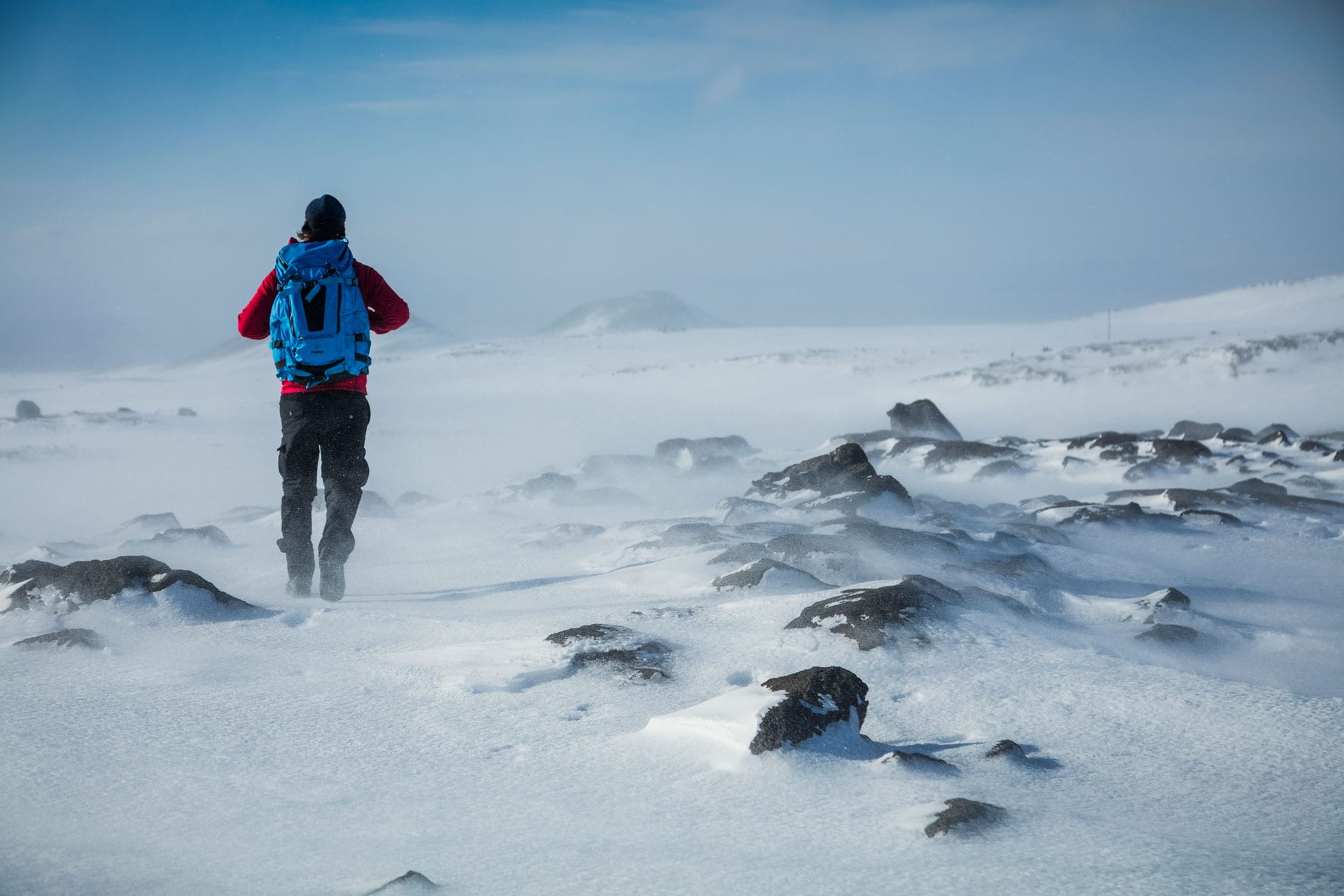 Relaxing and exploring
Do you long for a relaxed 3-day camping trip with shorter hikes in the area? Maybe with a romantic twist? Þórsmörk, the valley of the thunder god Thor, is the perfect location.
Sweet memories and stunning photos
Are you into photography? We know the best places for spectacular scenery. You will control your own time so you can find the best spot and timing to capture beautiful scenic photos. You might want to capture the magical northern lights, jaw-dropping autumn sunset or the midnight summer sun. Tell us and we will give you recommendations. For this kind of trip you can either stay in a tent (most versatile), mountain huts or use Midgard Base Camp as base.
Super Jeep, sightseeing and hiking day tours
We can create a multi-day tour where you join our day tours and stay at Midgard Base Camp or at other accommodation in the area. The day tours are either private (just you and the guide in one vehicle) or open. An open day tour means that you join a small group of fellow travelers for the day tour. The group will be together in one vehicle with one guide. This is a great opportunity to meet fellow like-minded travelers.
If you decide to go for open day tours the cost is considerably lower than on private day tours.  All our open day tours depart from Midgard Base Camp so you do not need a rental car and you can even reach Midgard Base Camp by bus if you want to skip renting a car for the entire trip.
We have many day tour options. Our most popular and frequent open day tours are Þórsmörk Super Jeep, Landamannlaugar, Þórsmörk hike, South Coast Sightseeing and Midgard Surprise.
Fat-bike thrill
How about a 4-day fat-biking trip around the extraordinary Laki crater area?  You can adjust the speed and the length per day as you like. We recommend including cave exploration.
Climbing
Do you like climbing? We certainly do and we know the best places. Combine adrenaline fueling climbing with some epic hiking. You can choose between sleeping in tents, huts or using Midgard Base Camp as base.
Endless options
Still not sure? The options are endless. Tell us what you are interested in. Glaciers and volcanoes? Mountain survival training? Romantic getaway? Super-Jeep safari? Luxury tailor-made adventure? Something else? Tell us and we will get back to you with a suggestion.
Flexibility
You decide the length of the trip and whether you stay in tents, mountain huts, at Midgard Base Camp or at other accommodation in the area. It all depends on what kind of trip you are looking for. We have different cost options depending on your budget – both in terms of tours, activity and accommodation.
Get in touch
Let's start planning your dream adventure. A trip that you will be so excited to go on that you can´t sleep the night before and that will make you smile when you tell your friends about the memories you made. Contact us by either using the form on this page or send us an e-mail to adventure@midgard.is.